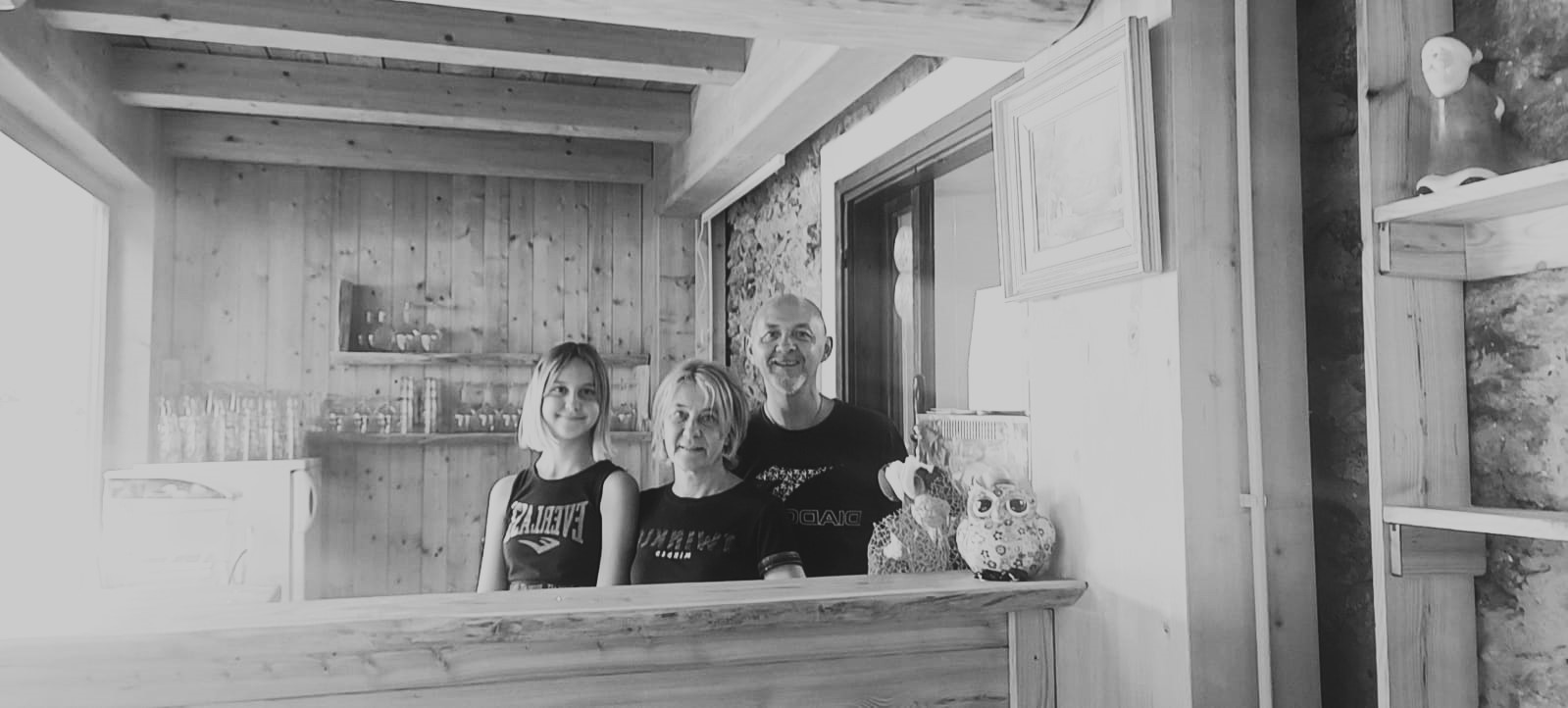 OLMO BIANCO REFUGE
Località Laugero 1, Bergemolo, Demonte
A few kilometers from Demonte, on an easy road, you can reach the village of Laugero, in the hamlet of Bergemolo, where the "Rifugio Escursionistico Olmo Bianco" is located.
Starting point for many hiking trails, mtb/ ebike or horseback riding, the refuge is a great base both in winter (open from Friday to Sunday) and in summer (open every day).
The refuge takes its name from the presence of Olmo Bianco, a centuries-old tree dating back to 1620 and recognized among the monumental trees of Piedmont that lives in front of the chapel of San Michele Arcangelo (also of that time) adjacent to the structure of the restaurant.
Here Claudio and Grazia will welcome you and let you taste the typical products of the territory and the dishes of the Piedmontese tradition, cured and prepared for you daily.
To fully enjoy the many outdoor proposals of the territory you can stay in the hotel, in a comfortable and cozy dormitory with ten beds.
Services: Open all year, disabled access, pet friendly.